Maguire Wins the 2012 St. Augustine Amateur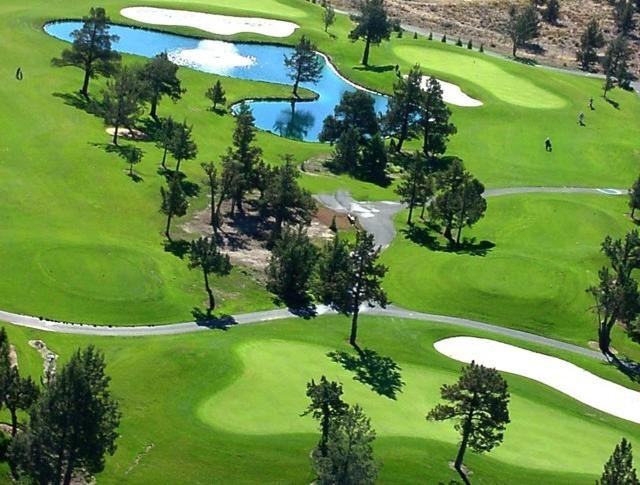 By Gary Smits of The Florida Times Union
St. Augustine, FL – (October 14, 2012)
Jack Maguire won the St. Augustine Amateur by five shots Sunday.  He'd be the first to say it wasn't that easy.   Maguire, a senior at St. Petersburg High School who has verbally committed to Florida State, had to play hard to fend off a back nine challenge by Jacksonville University freshman Cyril Suk at the St. Johns Golf Club.
"He kept coming at me," Maguire said. "Cyril played very well on the back."
Three birdies among his last five holes finally enabled Maguire to finish Suk off and record the low round for the second day in a row with a 68 as he ended 3-under-par 207.
Suk (72), a native of the Czech Republic, tied Maguire with birdie putts at the 11th and 12th holes. But a three-putt bogey at No. 13 and a missed 6-foot putt for birdie at No. 14, combined with Maguire's birdie at No. 14, left Suk two shots back.
Suk's last gasp was when he drove over the green of the short par-4 15th hole, chipped on and made a 12-foot birdie putt to come within one shot. However, Maguire two-putted the par-5 16th for birdie, parred the long par-3 17th while Suk bogeyed, and then birdied the 18th hole on a 12-foot putt — after trying to play it safe with a 3-iron off the tee and a 6-iron approach from 202 yards.  "Funny how that worked out," he said.
Suk, who was tied for second by Jack Watson (71) of Lincolnshire, Ill., is the only player to have finished among the top-10 in the last three St. Augustine Amateurs. He said Maguire was hard to catch mainly because he wasn't doing anything to beat himself.
"Jack was playing really well and I was just trying to stay in it and play as hard as I could," Suk said.
Maguire said the key hole was the 12th, when he hit his approach to within 12 feet, then watched Suk nail his to within 3 feet.
Maguire made his putt, giving himself a huge lift despite Suk's kick-in.
"I knew he was going to make his putt, and mine was difficult," he said of the uphill, right-to-left read. "When I made that, it was a huge deal for me."
 View Pictures From The Final Round Below: